Engraved Leather iPad Sleeves from Aligata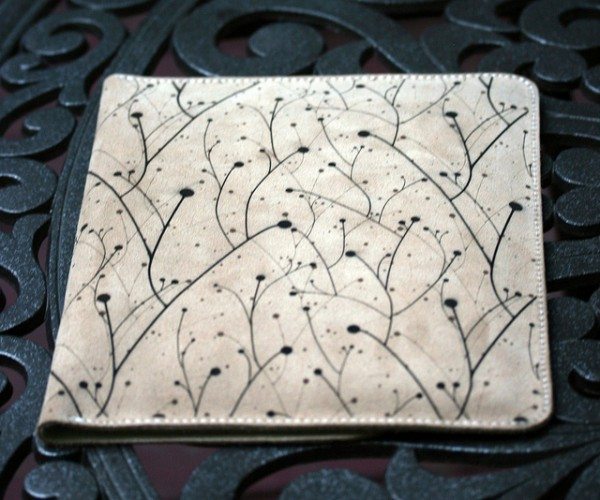 If you're feeling artistic an iPad case provides a lot of space to fill. This design is from a seamless repeating pattern found and purchased from ShutterStock.com. The case is the Milk Tea iPad Envelope from Aligata. I love how dark and clear the lines came out on the soft leather. The case itself is perfect for slipping my iPad into before putting it into another bag.
These cases originate with Tom from Aligata in Poland.
Handmade of finest quality, natural, thick, genuine bovine leather. You can choose between natural grain leathers (Nude Beauty, Nippon, Black Espresso), top corrected grain leathers (Perfect Black, Dark Chocolate) or soft suede leathers (Coffee Milk and Milk Tea). Two designs available: iPad cases and iPad sleeves (envelopes). They also have iPhone cases and MacBook cases.
We are trying to keep these in stock, but they go quickly. Â If they aren't in stock, we will have more on order.