Laser Engraved iPhone 4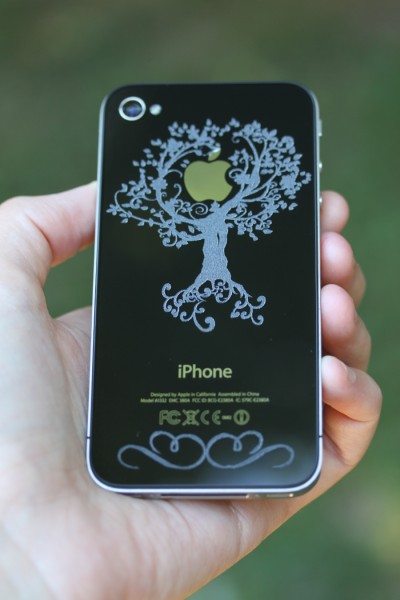 So popular it sold out on the first day of pre-orders, after causing the Apple and AT&T servers so many problems that yours truly gave up on the chaos, the reports are that sales topped 1.7 million by the third day.
We weren't sure if it could be laser engraved at all…
From Apple's site:
All the breakthrough technology in iPhone 4 is situated between two glossy panels of aluminosilicate glass — the same type of glass used in the windshields of helicopters and high-speed trains. Chemically strengthened to be 20 times stiffer and 30 times harder than plastic, the glass is ultradurable and more scratch resistant than ever.
Well, as you can see from the phone, we need not have worried. Â Glass looks lovely when engraved.